Keynote Speaker
Dr. C. Ondine Chavoya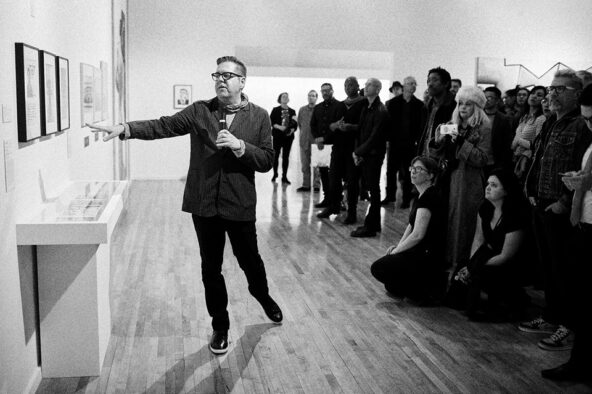 C. Ondine Chavoya is a Professor of Art History and Latinx Studies at Williams College and is
currently in residence at the Getty Research Institute as part of the scholar year devoted to "The
Fragment." A specialist in Chicanx and Latinx art, Chavoya is co-editor of Chicano and Chicana
Art: A Critical Anthology (2019). His curatorial projects have addressed issues of collaboration,
experimentation, social justice, and archival practices in contemporary art. Recent exhibitions
include Asco: Elite of the Obscure (with Rita Gonzalez, 2011), Robert Rauschenberg:
Autobiography (with Lisa Dorin, 2017), and Axis Mundo: Queer Networks in Chicano L.A. (with
David Evans Frantz, 2017). Chavoya served as the International Consulting Curator to the
Museo de Arte de Lima (MALI) in Perú from 2018-2020. In spring 2021, Chavoya was the Belle
Ribicoff Distinguished Visiting Professor of Art History at Vassar College and offered a seminar
on Contemporary Art and Curatorial Practice. He earned his B.A. in Art History and
Comparative Literature at the University of California, Santa Cruz and an M.A. and Ph.D. in
Visual and Cultural Studies at the University of Rochester.